CandidateZip provides Basic Parsing, Standard Parsing, and Detailed Parsing. If you want to see the field extraction by CandidateZip, click here to know in detail. (As we do not provide parsing of every field in above mentions parsing process).
After clicking on the above link you will get this screen where you can see all the fields extraction in detail.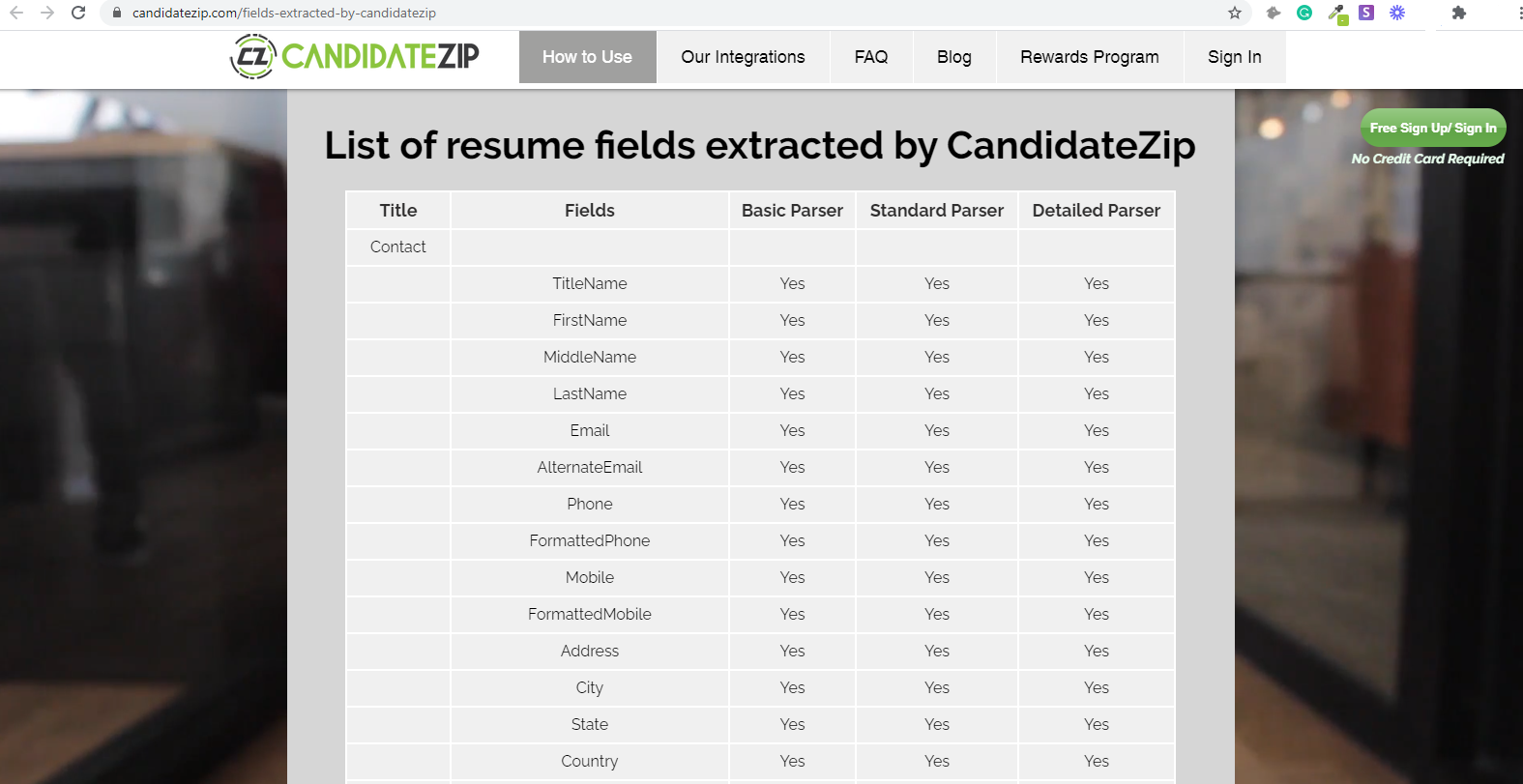 Interested to know more? We have our open forum going on every Friday where you can ask anything about CandidateZip.