When subscribing CandidateZip plans, it requires a few steps.
Log in or sign up to CandidateZip Dashboard.
On the left side, there is a 'Feature and Pricing' option.

Once you click on the link, you will see this screen.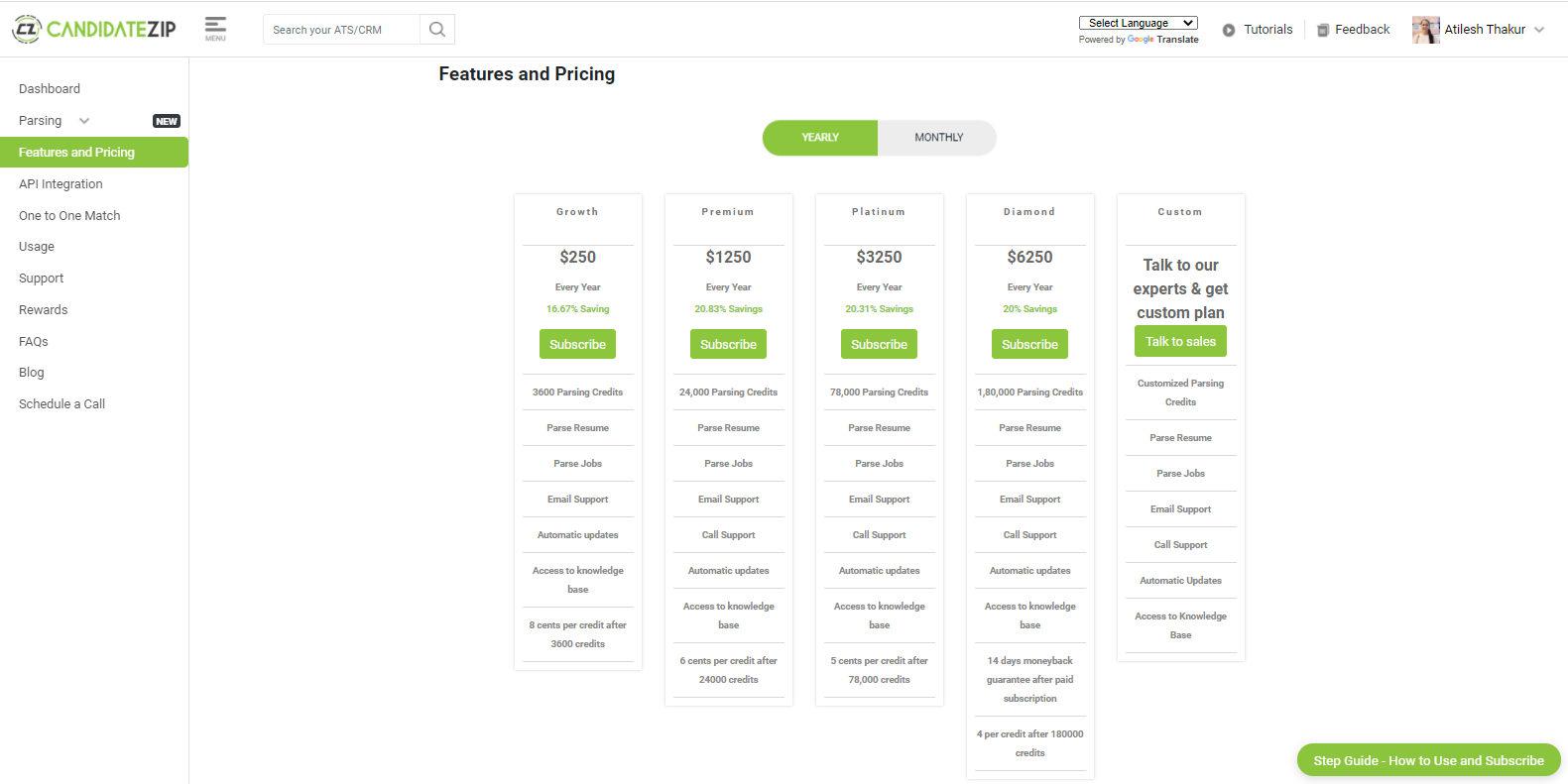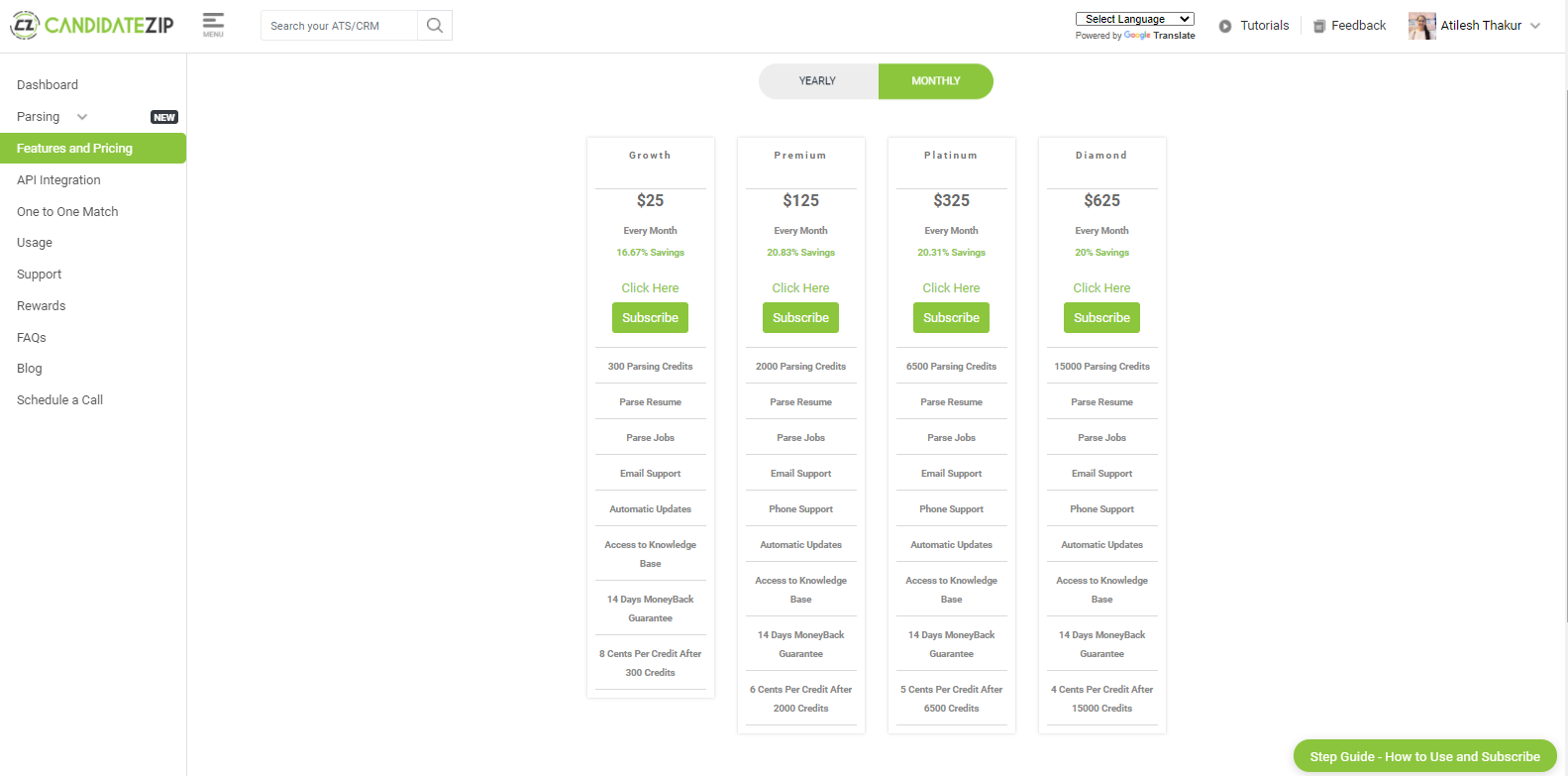 CandidateZip has yearly as well as monthly plans. You can subscribe to any of it as per your usage.
Subscribing the plans are very easy. Clicking on subscribe button will lead you to the payment option, where you can cross-check your plans and proceed to pay. As shown in the below screenshot.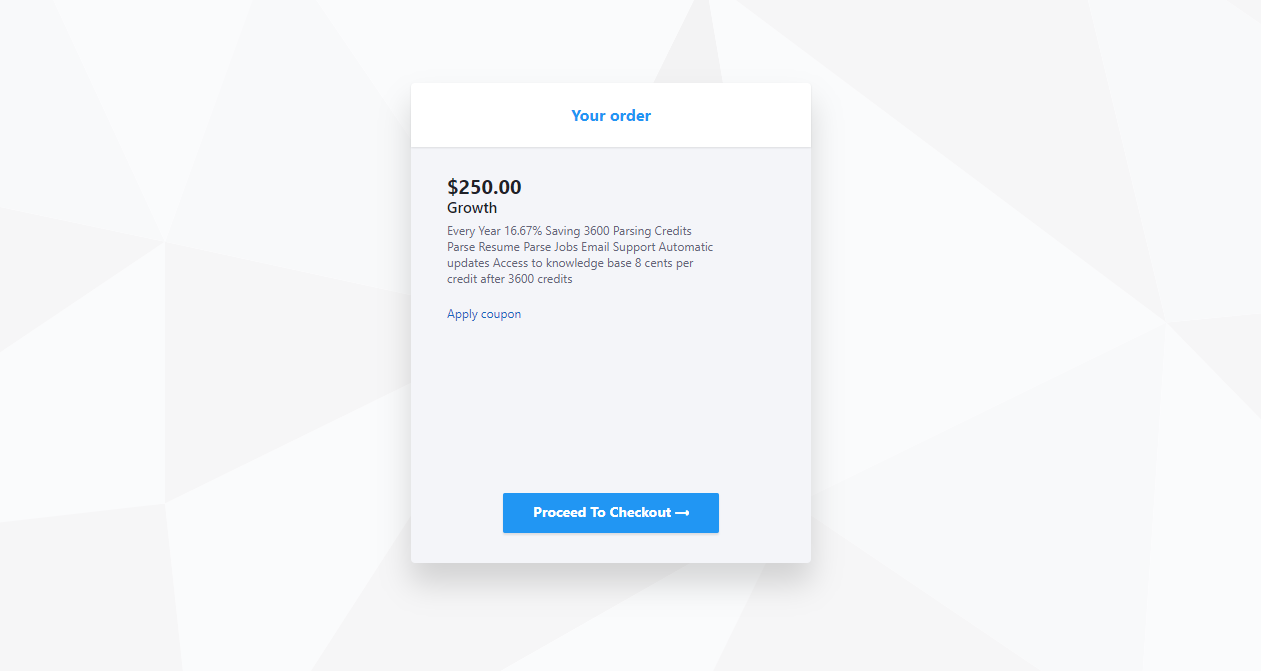 After clicking on the checkout option, fill up your details like Name, Email, Phone no, Address, etc., in which few are optional.

In the last step, you have to enter your card details and all set to subscribe to your plan. Or, if you are looking for any custom plans, you can just schedule a call with our experts.