If you want to update or change your existing card you just need these steps to follow.
Please follow the below-mentioned steps:
1. 1st step is you have to sign in to CandidateZip
Dashboard
.
3. Click on Manage Your Account.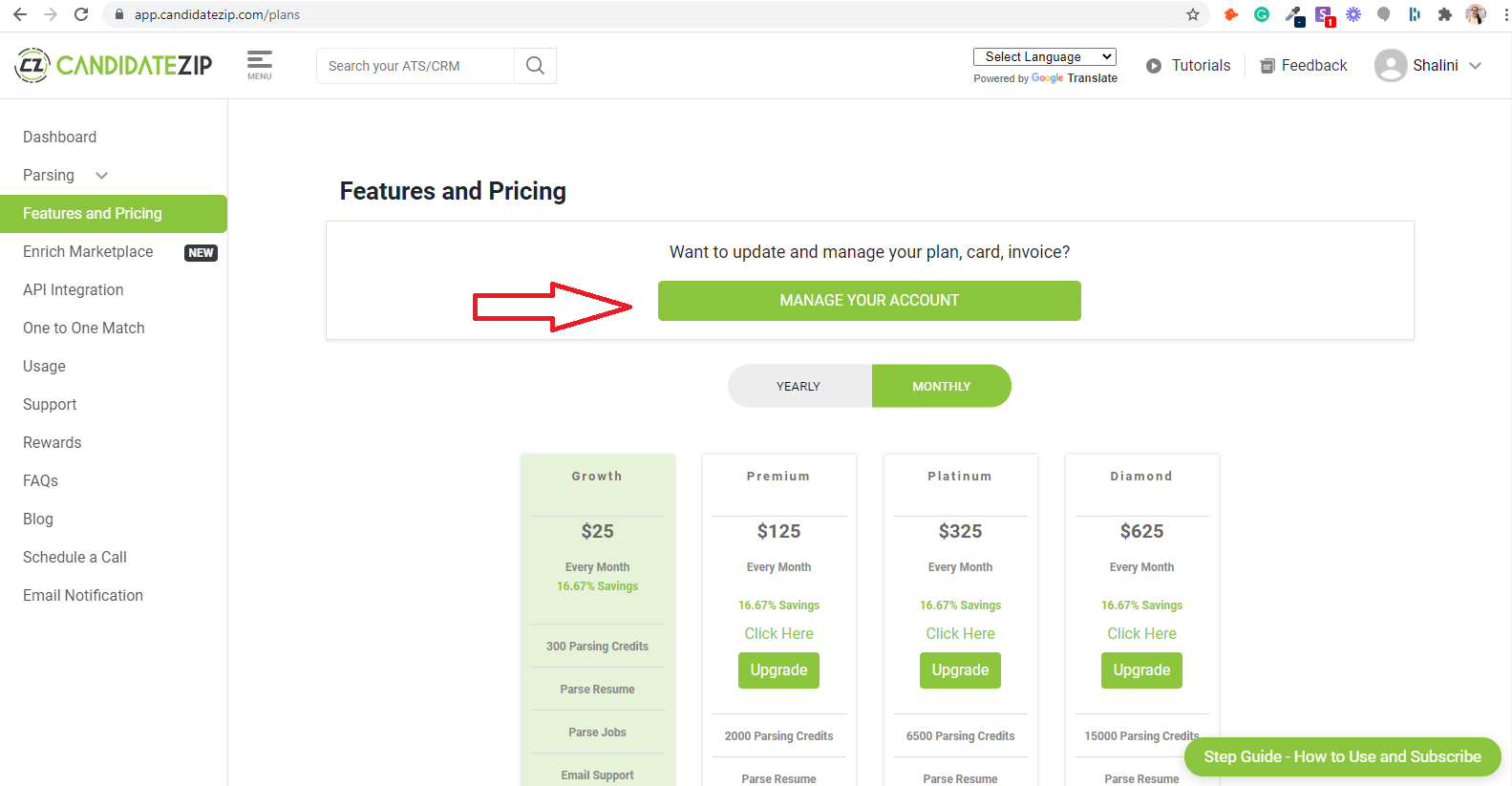 3. After clicking on manage your account you will get this screen as shown in the below screenshot where you have to click on payment method.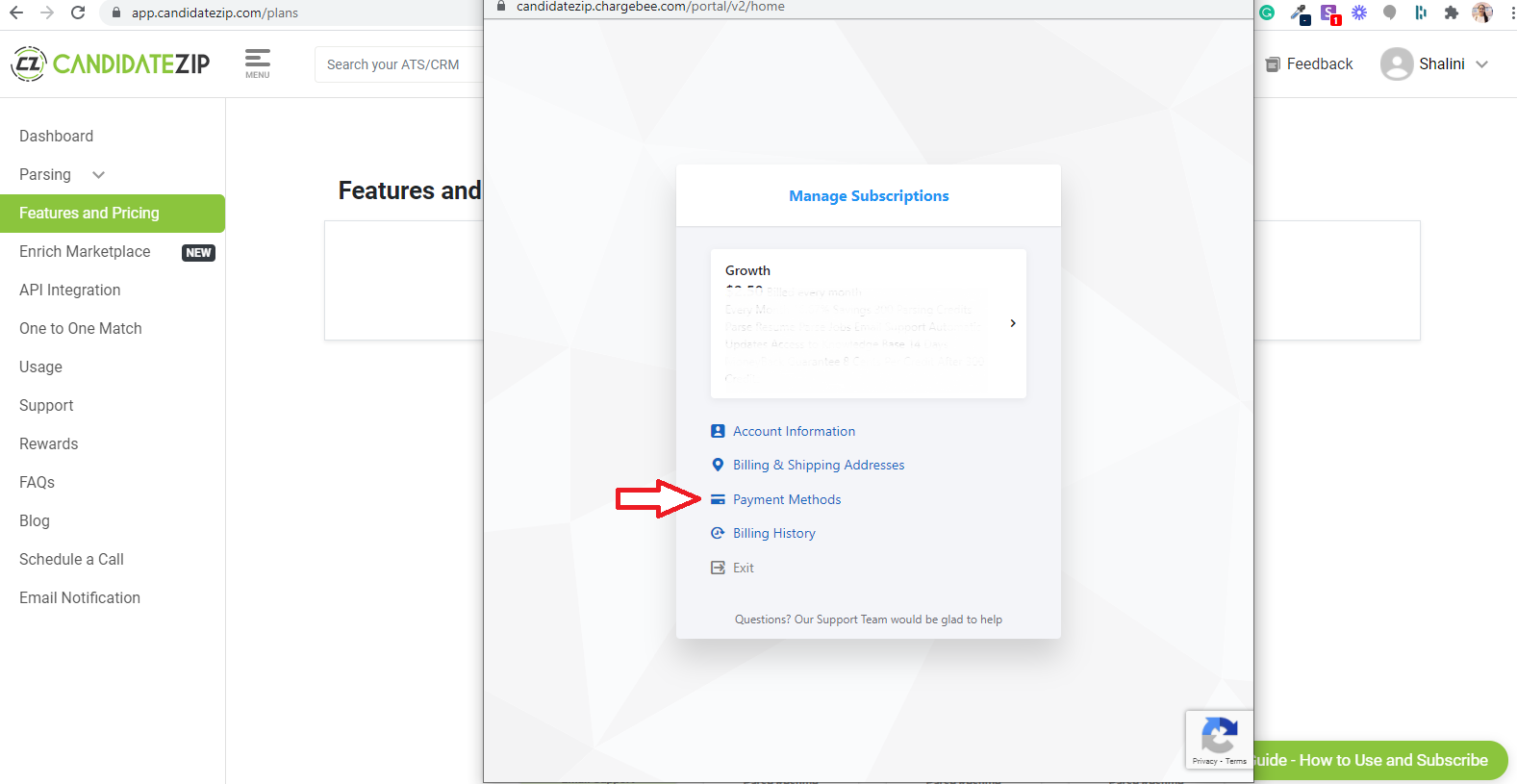 4. Update or add the card details. And you are all set.
This is the whole process to add new card. If you have any other questions please do let us know or drop us an email.