CandidateZip has made this process very simple. If you're facing any issue you can submit a support ticket quickly.
The 1st step is just to go to the CandidateZip Dashboard.
In the 2nd step, you will get options in the left side menu and check the option support. Once you click on the support you will see the below screen.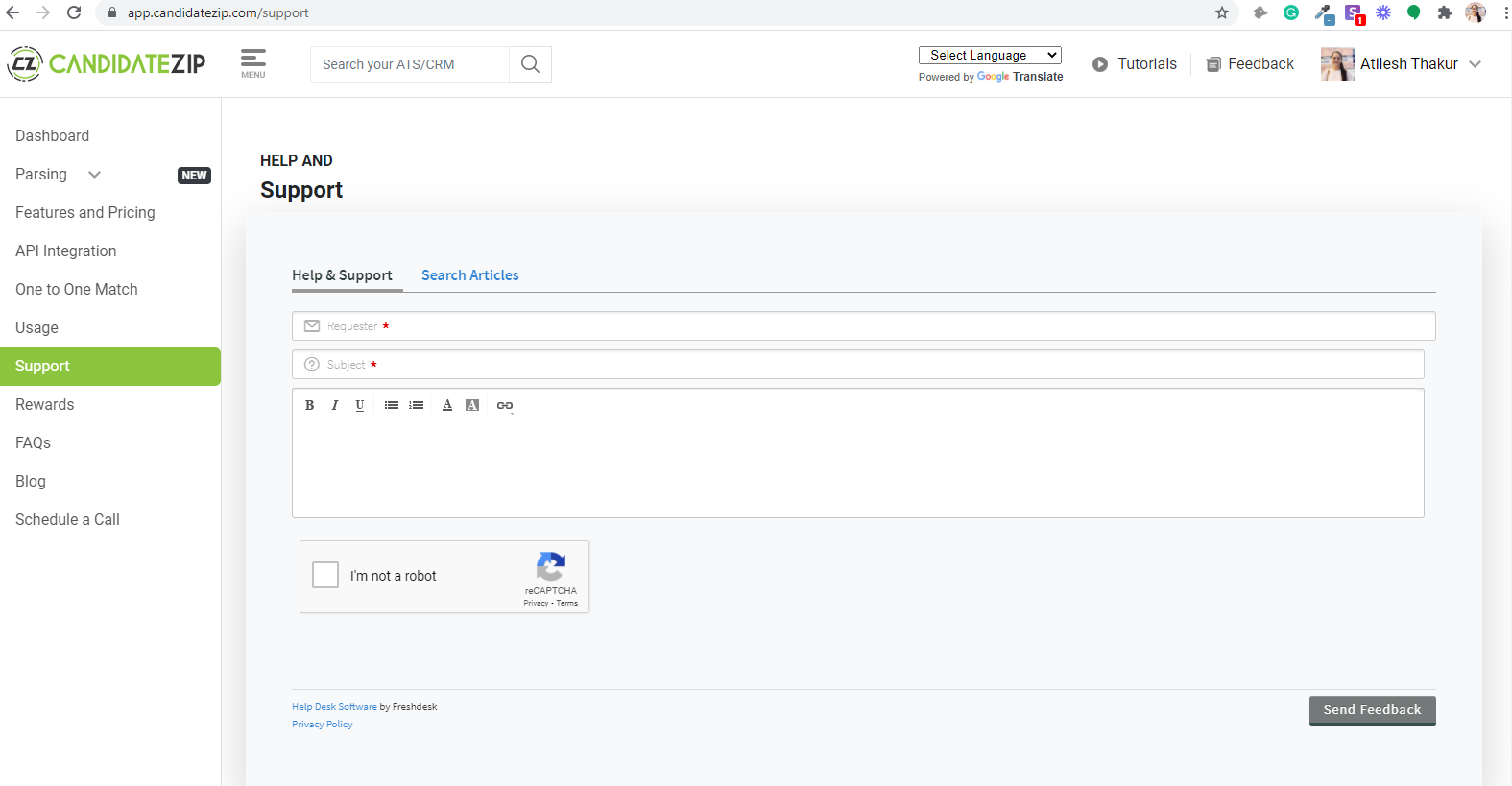 After clicking on the support option you can submit your queries. This is the simplest way to submit a ticket.